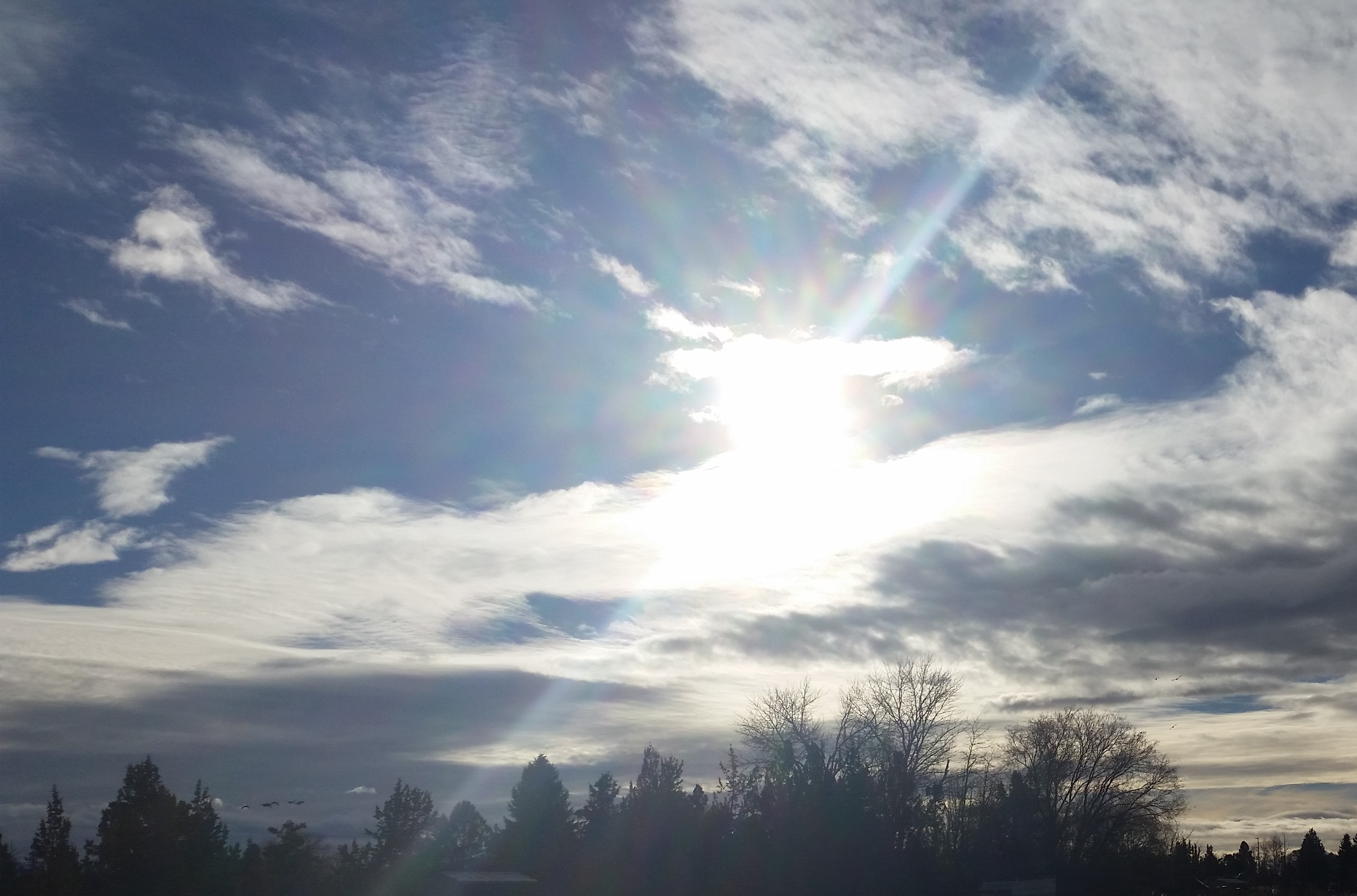 The new guy and his minions are away at the moment curtsying and engaging in their typical hypocrisy while back home, the forces of truth are leveling the playing field. He tweeted some time ago about how disrespectful Michelle Obama was for not wearing a headscarf while in a Muslim country; however, his own wife and daughter chose to leave their hair uncovered as well while meeting with officials in Saudi Arabia.  I guess because it's them, it's all good. Actually, I don't believe any woman should cover her hair if she doesn't wish to do so but to slam Michelle over doing the same thing as his wife and daughter is typical of this guy's unbelievable lack of impulse control.
Some sort of balance or a leveling of the playing field is desperately needed these days with all the confusion our so-called president creates. We need facts now to understand what's really going on otherwise his distractions are what control the message. But it plays out in other areas of our lives as well, a drama many of us are all too familiar with. It's the ignore the man behind the curtain scenario that is so confounding as if we're to move past situations or behavior that is uncomfortable or even criminal without so much as a comment let alone a protest.
Those who seek to manipulate depend upon cooperation from the rest of us who would never behave that way, who accept our responsibilities in life and appreciate it when others do the same. The manipulators will do anything to avoid all of this in an effort to control the narrative, many times successful in their negligence and usury of others.
My husband is one of those really nice guys who can do practically anything. His responsibility quotient, along with his integrity, is off the scales and those seeking to manipulate that tend to find a willing participant. Not that he wakes up every day with the intention of letting other people use him, but typically it involves a situation that requires a cooperative or team approach that without his involvement we would be affected financially. So he continues with his responsibilities while others do nothing.
But whether we're talking about the hypocrisy of the so-called new guy or the willingness of manipulators to engage in the usury of others, the hypocrisy by people like this is amazing. Any attempt to level the playing field is met with more distractions and more deception. The new guy wishes that the American people would find other entertainment than following all the news reports about his possible impeachment. Those who take advantage of my husband would prefer that he not notice, but in both cases, that ship sailed long ago and they're all incredibly stupid if anyone thinks any of us are cooperating anymore.
Just as the antics of the so-called new guy are on display, the subtle and not-so-subtle antics of those who expect the moon from my husband while giving nothing in return are also evident. I guess it's the idea that all of us are supposed to believe that there's nothing to see here, folks that's so insulting. As citizens of this country, we're supposed to believe that the so-called new guy is the way forward, but it's clear that for reasons too numerous to count that he's everything but.
The so-called new guy is undoing the social safety net of this country that many depend on for their very survival. He's leaving people without any solutions and if he goes ahead with suspending the Affordable Care Act subsidy payments like he so callously suggests that he'll do, people will be unable to pay for their health insurance and some will die.
It's the general disregard for the lives of others that's so difficult to understand. My husband will do whatever it takes to fulfill his responsibilities to others, but that level of integrity isn't shared by said others. The so-called new guy, on the other hand, feels no such responsibility to anyone but himself or quite possibly the Russians. In both cases, we're supposed to put up with whatever nonsense that's dished out as if it's the most normal thing in the world and say nothing.
Except that it's not.
When compassion for others and a sense of shared purpose exists, life just goes better. Problems can be solved together with everyone sharing some part of that responsibility. Leaving people hanging doesn't work. It creates resentment that only escalates. Instead of a level playing field, a continuing divide is created and before long the situation becomes just too big for solutions to be easily found. Feelings are stepped on and people like my husband are left with the choice to continue on or walk away. Because whatever he does to help people, it never seems to be enough. He's more than happy to do his part, just not more than that.
The same is true for those who depend on the social safety net for their survival. They're not trying to get something for nothing and could pull themselves up by their bootstraps just fine, thank you very much, but it's not like a living wage is available to all people who live in this country. We have no protection in this country from people who believe that the mega-rich should have all the opportunities and the rest of us be damned.
The so-called new guy's daughter "wrote" a book that attempts to address the phenomenon of the working mom. Rumor has it that the book is as tone deaf as his daughter. I doubt she knows what it's like to raise kids while never sitting down and having a moment to herself let alone eating a balanced meal. Most women don't have nannies to help raise their children, having to deal with the worry and expense of childcare while they work to support their families.
When my boys homeschooled, one of the books they read was Whatever Happened to Justice? which discussed our legal system. Essentially the author brought everything down to two principles: do all you say you will do, and don't encroach upon others. And if we all lived those two principles, we'd be far better off than we are now. The so-called new guy would understand that he has a responsibility to not destroy the lives of the citizens of this country, and those who use my husband would step up and do their part. Simple concept, really.
Blessings to all!