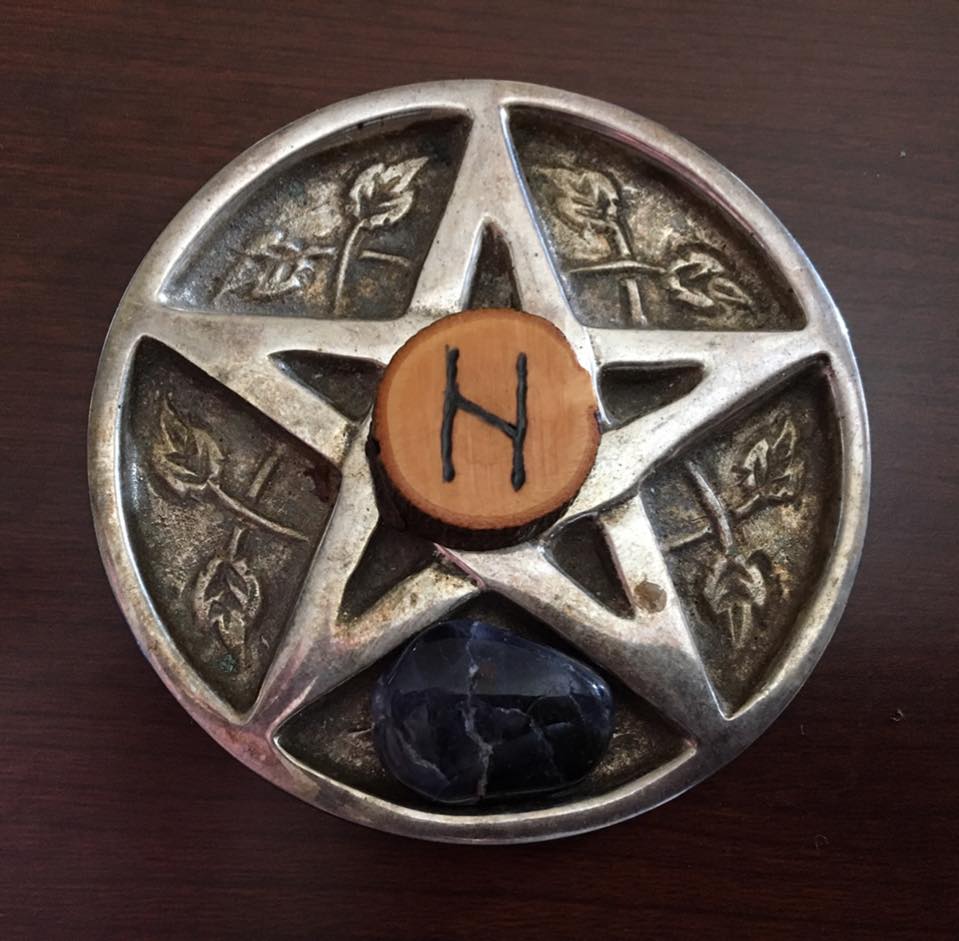 You don't look like a Crone, a friend on social media said. I smiled, knowing he missed the point entirely. As the Goddess has three aspects, so does a woman. We begin as a Maiden, emerging into the Mother phase either in our early twenties or when we have a child if sooner. When a woman enters menopause, she's considered a Crone. Of course these are all arbitrary, because even though at fifty-nine I'm the right age, I'm fairly certain I was born a Crone. I think most empaths and witches probably are. Or at least it's a strong energy that's felt within.
But deviations aside, a woman emerging into her Crone phase is a beautiful sight to behold. We've lived varied lives, some electing to have children, some choosing their profession as their manifestation. Regardless of choice, a woman as Mother gives birth to new ideas and new possibilities, creating a lasting legacy for herself, her family, and friends.
And when the Crone taps us on the shoulder, we're ready to feel and express her wisdom and loving presence. We've lived through much by this time in our lives, experiencing all that life has to offer. We've dried tears and raised hopes, stood firm when necessary and showed compassion for no reason at all. We understand what's been and what's to come. And we know when to step out of the way, to step aside, and let things unfold as they will.
The Crone knows all too well that experience is our best guide. It's difficult to watch as things fall apart, knowing the pain it will cause, but knowing as well that sometimes it takes such things to make us pay attention to the obvious.
Hagalaz, considered the witch rune, provides a fixed structure allowing destruction in preparation for positive change. Also a Norn rune representing Urdh and the past, essentially Hagalaz represents the witch as Crone. The Crone has watched the continuous cycle of beginnings and endings, of birth and death, giving way to a rebirth of something better. She has the wisdom to let things unfold, watching as choices are made that further nothing but chaos and destruction, secure in her knowing that truth will remain when there's nothing left.
Elders aren't cherished in our society. We leave them wanting for much as we go about our lives, forgetting their counsel, ignoring their wisdom. The Crone witch was tortured and burned for not only her healing skills but for her wise counsel as well, particularly when truth threatened the mighty King.
As every Crone knows, sometimes our words are all we have. Oh, we'll gladly step aside for you. We'll step aside and watch as you create your havoc, staying ever ready to act when necessary. But the Crone chooses her battles wisely, saving her energy and commitment for just the right moment, when it will have the greatest effect.
You'll never see the Crone coming because you pay no attention to us anymore. You've disregarded and dismissed our presence, ridiculed us into silence, never realizing you fuel our purpose even more. Underestimate the Crone at your own peril. She's the Goddess personified. She's the reason wisdom and compassion won at Standing Rock, and she'll be the reason we survive.
Because in the end, women will lead us. There is no choice now. The schism that has happened will not be sustainable, it's purpose not to unify but to further oppress. Crone wisdom will survive all of this and will lead us back into the balance we so desperately seek.
Women have been cleaning up messes created by men since the dawn of time. Sadly, these are the same men we give birth to. Maybe they get too big for their britches as my mother used to say. They're on a roll and can't face the consequences of their actions.
Maybe she's right. Maybe what we're witnessing is the last vestiges of patriarchy in all it's ugliness. On display now for the whole world to witness, it can no longer be ignored.
Because at some point, we will all have had enough.
This Crone certainly has.
~ Blessings to all!