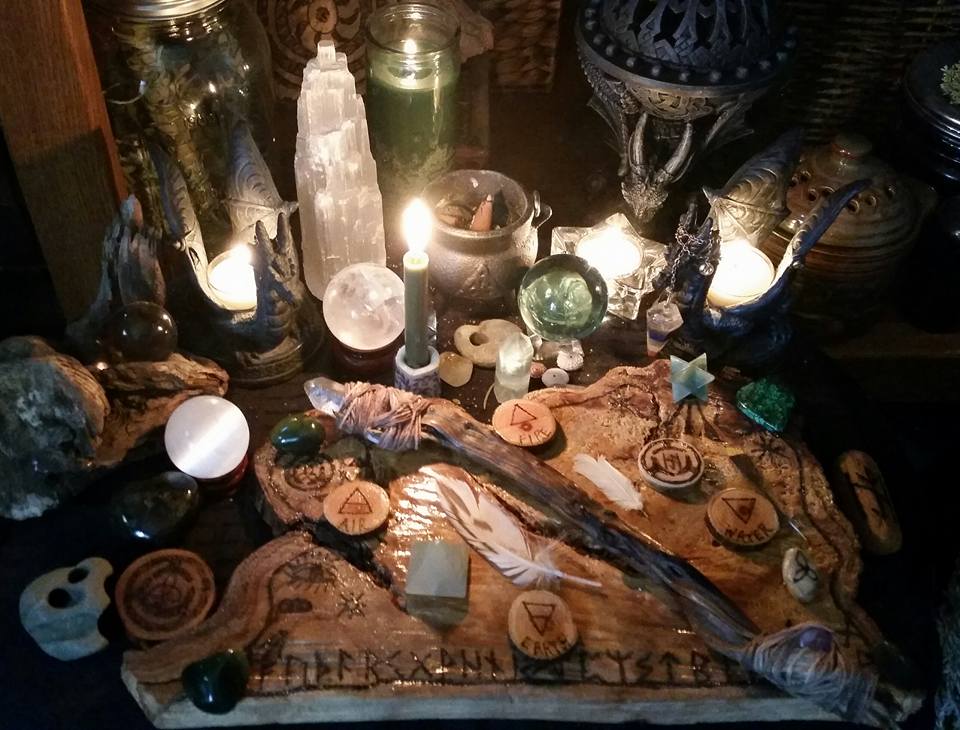 It's true that witches do not suffer fools gladly. I use Mistress in part of my name on social media as a witch reference, as in, for example, Mistress of the Realm, Mistress of the Moon, or Mistress of Dragons. It's actually part of my witch name, the rest of it known only to the Goddess. When I taught martial arts, Madame or Mrs. Erickson was appropriate as was Sensei. These are terms of respect in a world where there's little now. And then there are those who turn it all into something else. I like to refer to those people, particularly during my more magickal moments, as fools.
Ask any woman out there and she'll tell you that the foolish among us tend to be men. I co-owned a motorcycle shop with my husband and on any given day this was true. Just ask their wives. After the laughter died down, the stories shared would take hours.
A witch has a bullshit meter that's neverending. Most of us are empathic so there's no getting around when we know nonsense is afoot. And whatever you do, don't ever lie to a witch. We don't like it. Because when games are played, a witch is at her best.
Integrity is also important. We prefer to meet others on a level playing field with all voices heard and respected. And we don't like hidden agendas that we have to then figure out because we most assuredly will. And it's at that point the whole suffering of fools notion comes into play.
It's difficult to always rise above the fray to stand as witness to the chaos that surrounds us. It's hard for any of us to do that let alone the more magickally inclined. A witch feels compelled, you see, to bring a sense of order and balance to the situation unfolding before her and the greater the mess the more powerful the working.
It takes men longer to grow up than it does women. I used to be of the opinion that it wasn't until most men were well into their thirties that they were finally done cooking so to speak. But after my experiences in my last business, I've been forced to reassess this idea. I now believe men are forever a work in progress with some, like the so-called new guy at the Maralago House, never reaching that goal.
Of course, this could all represent the ramblings of a witch now in her Crone years. But sadly, I know that it's not. The recent transcript of the interview the so-called new guy gave to the Associated Press is evidence of the difficulty some men have letting go of foolishness, or in his case, with eloquent speech. And if the information that's coming out about his ties to Russia is true, all the obstruction by his party won't help him or them. Truth has a way of coming out and it seems that citizen journalists are more than ready to help.
But in the meantime, a witch does what a witch does, observes and then observes some more, writing a few things down, gathering her tools together, waiting for the right moon phase and time of day for the best outcome. And if there's no time for that, the witch does what witches throughout eternity have always done. She stands in her full power and acts. Now. In the preservation of safety and truth.
Like I said, witches don't suffer fools gladly. Never have, never will. And with the combined intellectual level of the current regime in power, they'll provide all of us, witches included, with a front row seat to their delusional thinking and behavior. Because without any clear evidence of an integrated thought process in play, all we have are fools running the country.
The other thing witches don't like? Assumptions. My fourteenth great-grandmother, Lady Janet Douglas, was burned for the assumption that she was a witch. King James, a cousin in my ancestry, ordered her burning. Bloodline witches are throughout my heritage so it's possible that she was such an individual, but James, having written Daemonologie, was obsessed with witchcraft believing that a group of Scottish witches caused a storm preventing his future wife, Anne of Denmark, from reaching him so he felt his own sense of compelling to the detriment of many.
It was Sir Francis, 5th Earl of Bothwell, who actually caused all the ruckus in the first place. His aunt was Mary, Queen of Scots, and when she died he believed he should occupy the throne instead of her son, James. But by that time, Francis was believed to be the devil incarnate and thus began the North Berwick Witch trials bolstered by his own machinations which ultimately backfired. He would eventually leave Scotland alive and in disgrace. On a more positive note, I have an uncle who was known as the Wizard of Yester Castle who reportedly commanded a goblin army to build said castle. They put in a hall in the lower level apparently known as Goblin Hall. Family. Whether it's Druids, Plantagenets or Merovingians, my magickal background goes back forever.
The so-called new guy reminds me of Francis, running his mouth about this or that and causing all sorts of consternation in the process. My great-grandmother was burned for Francis's foolishness along with hundreds of other people, not all of whom were witches. Not that any of this should have been happening anyway. We were so feared by clergy and their royal counterparts that instead of valuing our services as healers, midwives, and counselors to the village they were instead threatened by our valued place in the community. The patriarchy by then was in full swing and we're still experiencing its effects. And I still can't wrap my heart around the fact that I had family on both sides of the equation.
We can hope that the so-called new guy, like Francis, runs away with his tail between his legs, but prison seems more likely. A fool, he assumed we wouldn't notice, that we wouldn't respond.
But we are.
The silly season of fools has begun and it's not ending anytime soon. And this witch is ready.
References: