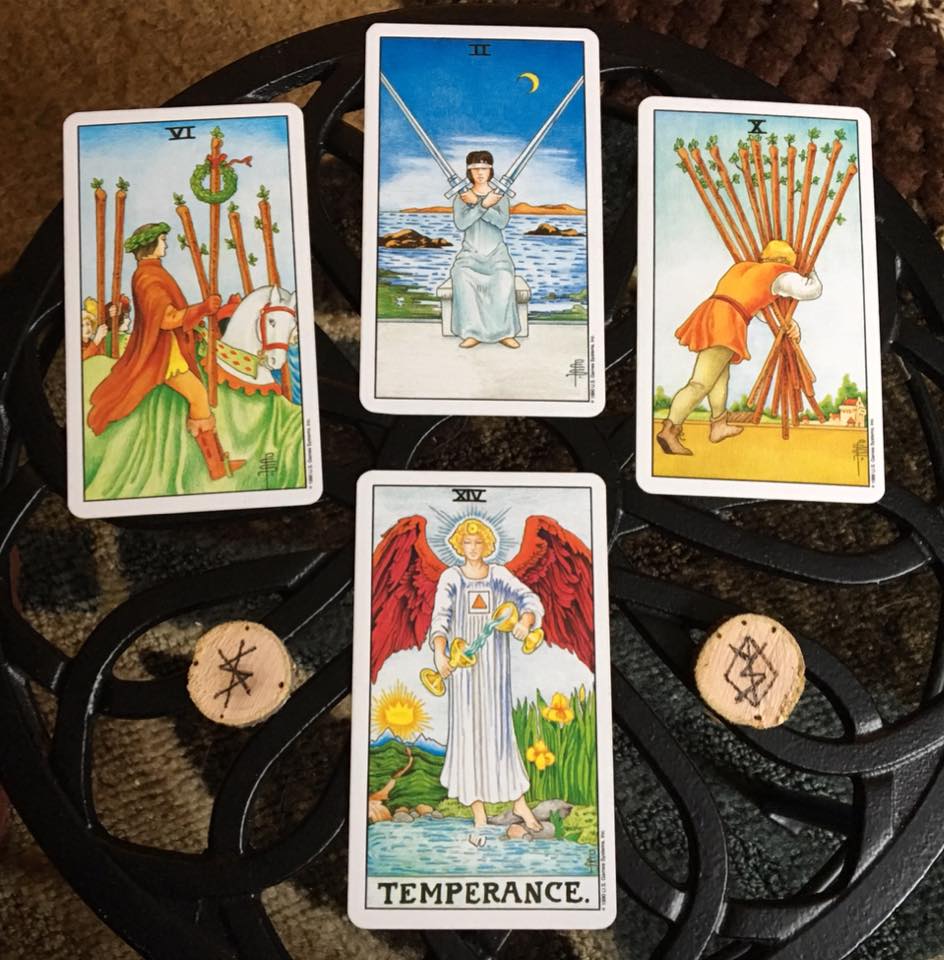 I've been researching the Law of One series, a five book series that contains channeled information regarding the Creator within from a nonterrestrial sixth density social memory complex called the Ra entity group. This extensive channeling began after years of preparation on January 15, 1981 with Carla Rueckert as the channeler, Don Elkins as questioner, and Jim McCarty as scribe. Don Elkins was a UFOlogist, as well as a Physics and Engineering professor, and this extensive channeling is a transcript of their fascinating twenty-six sessions together.
The Ra entity group describes itself as the humble messenger of the Law of One and has contacted us at various points in our development to bring this message of oneness and unity with the Creator. They were here during Egyptian times, appearing in our history as Ra, but their message was perverted by the priest caste so some left, believing their intention to help us becoming more destructive than helpful. Apparently, some of their group settled in other areas of Earth while this particular group left, but now that ascension is here and humanity is moving from what's called third density to fourth, they've come back to help us understand who we are and what our experience in form is all about.
I bring all of this up because in the fourth book of the Law of One series the tarot is mentioned in greater detail. Its precursor was brought to Egypt by the Ra group to illustrate soul archetypes in the same manner as the Major Arcana now describes. Life in third density is a time of choice and we're given free will to choose a focus of service to self or service to others. Those who choose service to others actually serve the self as well, but it's a better balance than those choosing the service to self path.
The Law of One tells us that the Creator is all that is. Everything that we see is the Creator in individuated form. The energy or vibration of the Creator is love. Nothing more, nothing less. We tell ourselves that we're separate from the Creator, but that's a fallacy. Anything negative we experience is a choice we make to view our experiences through human eyes instead of seeing all as the Creator and therefore what the Ra group refers to as our other-selves. There is only love from the Creator. No judgment, no vengeance, only love. So it follows that as the Creator, love in all its forms is what we should express as well.
The duality that's expressed in physical form is of our own creation, and not that of the Creator within. It's the illusion of separateness that we struggle with, not the love and protection found in unity with all. We feel so justified in choosing illusion over love when our unity in the Creator is eternal. So it seems that the Ra group is counseling us to remember who we are, to permeate the veil of forgetting, and begin to live from our point of origin as the Creator personified, abandoning the separation and hate which has plagued our existence for so long.
In today's tarot reading, the 2 of Swords describes a choice or decision that we need to make. A woman sits blindfolded before tumultuous waters, her hands holding two swords crossed in front. She goes within, seeking alignment with Source Presence, taking the dispassionate view in her decision.
The 6 of Wands represents the Fire element and our creative and catalytic presence. The rider and his steed are back from battle, a wreath atop his staff and on his head, while a crowd holding five more staffs celebrate and support his arrival. His steed prances forth, all danger left on the battlefield. The six denotes the spiritual side of self as well as love, balance, and community with others.
Now with the 10 of Wands, we see a man carrying a burden, alone and leaning forward from its weight. He's walking toward the castle in the distance but appears to be working too hard to get there, the struggle his own making. Ten reduces to one and represents new beginnings so this card suggests that we rethink the choice we've made in lieu of a less overwhelming one.
Finally, Temperance, the only card from the Major Arcana in today's reading appears as an angel symbolizing the ideal of moderation and balance in our lives. It's not a divine intervention that the angel brings, however, but a divine remembrance of who we are. The angel blends elemental Fire with Water in conscious alchemical creation reminding us to balance our emotional and creative aspects of self in harmony. The irises remind us of both the beauty and fragility of our lives, seeds sown bringing us ever closer to awareness and truth.
The bindrunes on either side of Temperance invoke justice and manifestation of Higher Self. The choice between service to self and service to others is so clear. In service only to self, our burden can be difficult to bear without the support from our other-selves. However, in service to others, as we see with the rider returning home after defending home and hearth, he's surrounded by love and cheering from friends and family.
The dispassionate view of the woman in the 2 of Swords suggests that we make our decisions without judgment, of self or others. If we could view the chaos of the world from a more dispassionate perspective, then we're less likely to become engaged in the drama. Engagement keeps the negativity alive so which choice or decision do we support?
The numerology of the reading is 5 or change. The focus on service to self has brought chaos to our world. The so-called new guy has opened up a powder keg with his authoritarian and dictatorial attitudes. His lack of impulse control is fostering all sorts of nonsense at home and abroad. The resistance is in full swing as racism, sexism and all other forms of oppression are increasing. We may have needed change in this world, but if the end result of all of this isn't to become fully aware that this isn't it, then I don't know what will ever wake people up.
Our world isn't going to improve until we come together in unity. Hate and all the isms it fosters won't bring us together and create the heaven on earth that we all seek because a change of awareness is what's needed. The Ra group tells us that the earth is already a fourth density planet and that this time of choice is giving way to a fourth density of love and understanding. The chaos we're experiencing will end replaced by love and understanding of all and by all. The choice we make determines how we experience that transition.
This is a natural process that all sentient life experiences. Anything to do with hell is just silly. We are never separate from the Creator because we are the Creator. And that's the point of the tarot, runes, astrology, or any other symbology used to describe who we are. It's there to remind us of our true nature, of our true focus as the Creator, as Source Energy.
We are not now, nor have we ever been, separate from each other. We are one family. It's time to know that truth and to return to who we are.
Blessed Be
References: