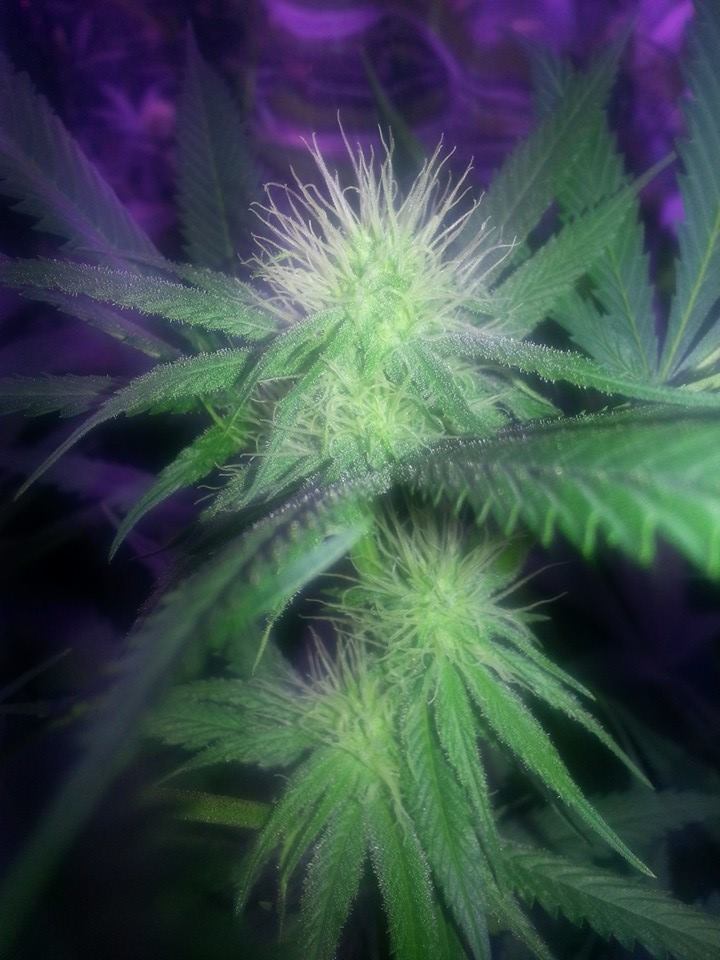 It felt as if my body wasn't my own. I had retained so much fluid that it felt as if I was sloshing about in boiling hot water. My thirteen-year nightmare with rheumatoid arthritis was surreal. It exploded into my life preventing any further training in Kenpo. Although my husband and I had closed our school, as a Black Belt I still trained daily, but that was over when the debilitating fatigue and pain began. I still had no idea what was happening to me but it was clear that something was terribly wrong.
I began to walk slowly, experiencing excruciating pain in my feet. I had always been a high energy person so this was concerning. By the time I saw my primary care doctor, my hands were also painfully swollen but his response was less than supportive. I would discover much later that I was experiencing all of the symptoms of rheumatoid arthritis, but on that day, my doctor diagnosed nothing. By his estimation I was fine.
Eventually, I would be diagnosed with RA and prescribed drugs that only made my body even more toxic. Disease modifiers, anti-inflammatory drugs along with two different injectable biologics were my primary medications until I became insulin resistant and needed another prescription for that. I was on blood pressure medicine but it wasn't enough to keep my blood pressure in check given how much fluid I was retaining. It wasn't until my blood pressure skyrocketed after seven or so years after beginning treatment that a second medication was added, this one containing a diuretic. Along with my blood pressure normalizing, the diuretic caused so much fluid loss in the first two weeks that I woke up one morning engulfed in a flare that would go on to last slightly longer than one year. My C-Reactive Protein test was 46.5; normal, I was told, is 5 or less. The medications weren't helping me. I was a mess and only getting worse.
My husband had been encouraging me to become a cannabis patient throughout my treatment. He had been researching the success others had using cannabis to treat all sorts of conditions and begged me to apply for my OMMP card. I resisted for some time but when the year-long flare began, I was so ill at that point that I really didn't believe I would survive, so I decided to throw caution to the wind and apply for my card, receiving it in June 2010.
While my cannabis grew I used raw leaf in my daily smoothies. From my research, I learned that raw cannabis contains plant acids that transform into other compounds through the drying process. Plant acids are healing and patients were reporting success including raw leaf and bud in their self-treatment so I did that as well. When my harvest was done I began making concentrated medicine. I infused dried bud into coconut oil for capsules and made glycerin tincture to use in tea. At the end of December 2010 I began my own treatment plan using raw cannabis, tincture, capsules, as well as smoking for pain relief and by the middle of March of 2011, I had achieved clinical remission. Just like that.
I never told my rheumatologist at the time what I was doing. He wasn't interested in signing off on the application so I decided it was none of his business. I began slowly discontinuing the medications I had been prescribed, waiting for symptoms to return. They didn't. The last prescribed medication I discontinued was the biologic I was injecting twice monthly. I had reduced that to once a month with no return of symptoms. Since I'm also a herbalist, I was supporting my remission with herbal tinctures I formulated, so I felt comfortable discontinuing the biologic in September 2015. To date, I've had no return of symptoms and the only change I've made with my cannabis medicine along the way was adding actual cannabis oil to the mix. That's the thick, sludgy oil that's so helpful with cancer, Crohn's and other issues. I use a small amount now to keep things in check.
I was expected to buy into their program and not think for myself. But if I had continued along that path, I believe I wouldn't be writing this now. And now we have a president and an attorney general who seem to want to put my life and the lives of other patients at risk again by suggesting that cannabis is dangerous. The new attorney general apparently believes that it's almost as bad as heroin addiction which is ludicrous.
The entire west coast has legalized recreational cannabis and over half the states have legalized medical. The tax revenue alone has opened the floodgates to legalization across the country. Seniors opting to medicate with cannabis are discovering that they can reduce the number of prescriptions they're taking, a concern of Big Pharma I'm sure. But that's too bad considering what this new regime plans to do to everyone's healthcare. We must have options when they seek to give us none.
I know first hand how well cannabis replaces any number of prescribed medications. If the destructive health insurance changes the Republicans are insisting upon are voted into law, seniors will have even greater difficulty purchasing their medications. If cannabis can replace those medications then they need safe access to that without fear of arrest.
Veterans, my husband included, need safe access as well to help relieve the crippling effects of PTSD from which so many suffer. Because if the Republicans have their way and privatize veteran's health care, safe access to cannabis will become more important than ever. These men and women served us honorably and with dignity. Their return home should reflect the same commitment and respect they gave our country. The last thing any of them needs is to face uncertainty over their healthcare concerns.
To say the government lied about the safety of cannabis is an understatement. Lives have been ruined through incarceration and for what exactly? To preserve a lie told long ago? How many people would be alive and well today if they had cannabis as a treatment option? Ideally, raw cannabis should be considered as a dietary staple, available for purchase in any produce department. I'm convinced that had my mother had access to cannabis oil, she might still be alive instead of dying at sixty-five from COPD and congestive heart failure. Children who have survived cancer using cannabis oil go on to live healthy lives. A boy in Colorado with Crohn's has become a vocal advocate for healing with cannabis and is living a happy and healthy life. Families move across the country to live in states with medical cannabis when it's the only thing that will save their child.
Cannabis is safe to use medicinally or for recreation. Research from around the world supports this truth. CNN did a three-part investigative series where Sanjay Gupta discovered the truth about the efficacy of cannabis in treating so many conditions. But Congress, the DEA, and the new attorney general have other ideas. Truth matters not to these people, but the stakes are too high to give up now. Too many of us have had our lives saved by this blessed plant and we're not going away anytime soon. We'll stand up to the nonsense because as we all know, healing with cannabis is definitely worth the risk.
So give it your best shot, Mr. Sessions. A veritable cannabis army awaits, many of us silver-haired and not done living yet.